A multidisciplinary and multi-talented team of healthcare professionals, experienced in the entire value chain of therapeutic innovation development.
Founder & CEO
Rafaèle
Tordjman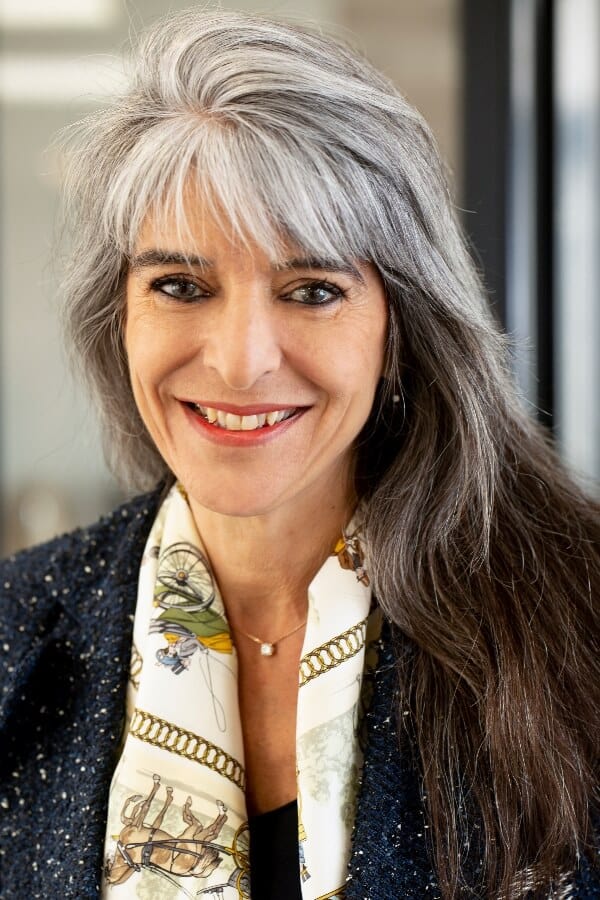 Managing Partner
Sabine
Dandiguian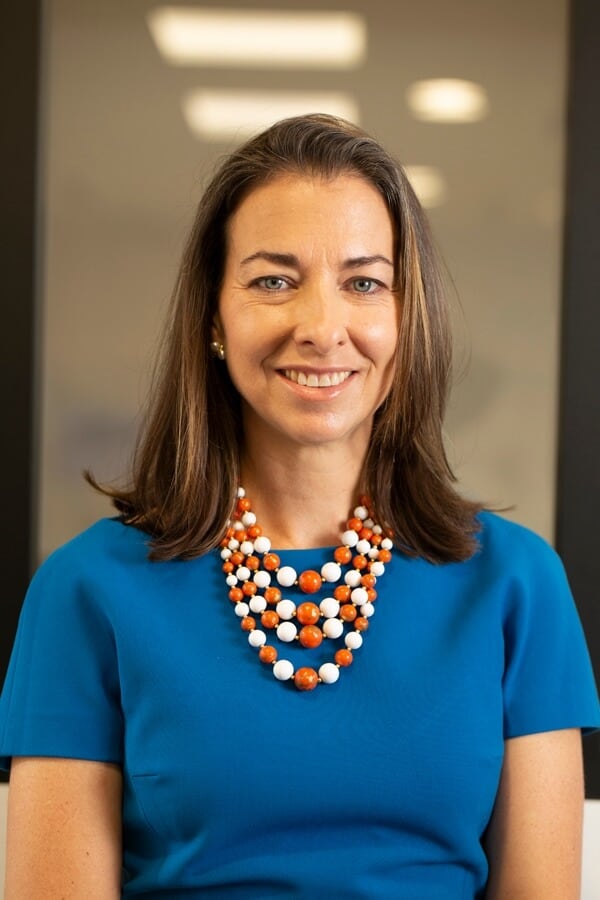 Partner
Andreas
Wallnoefer
Chief Commercial Officer
Ksenija
Pavletic
Pharma M&A Strategy
Annette
Clancy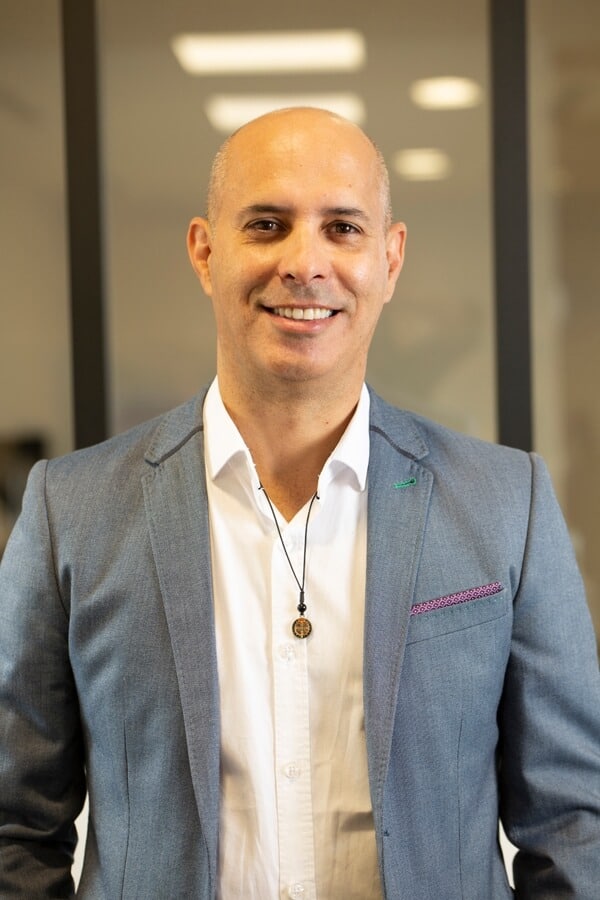 Chief Scientific Officer
Claudio
COSTA-NETO
Senior Expert Medical & Regulatory
Emilie
Desfontaine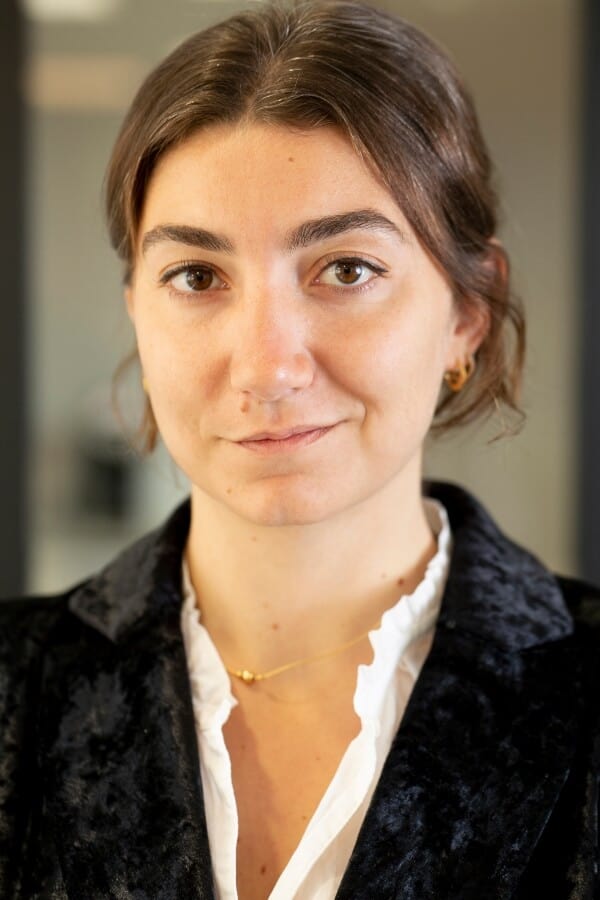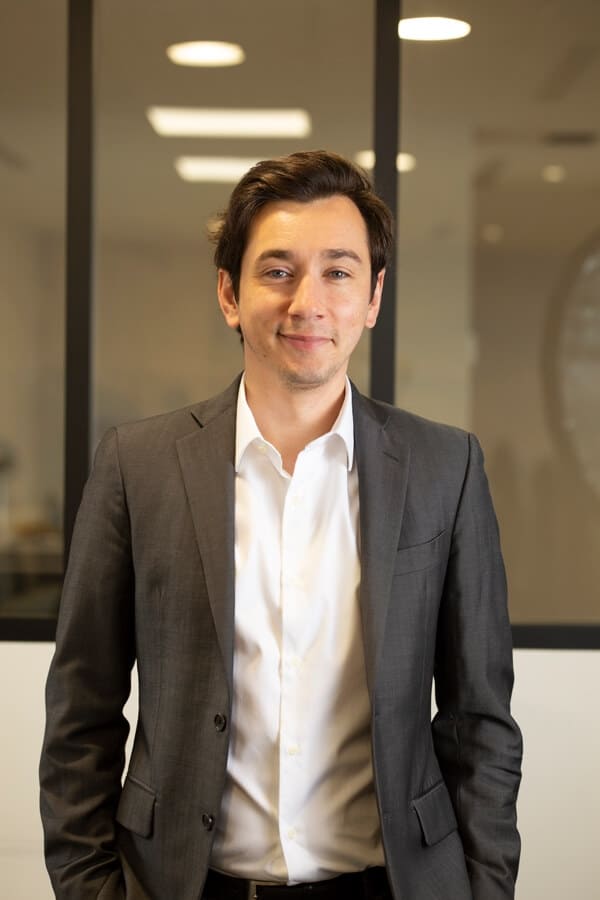 Senior Associate
Julien
Elric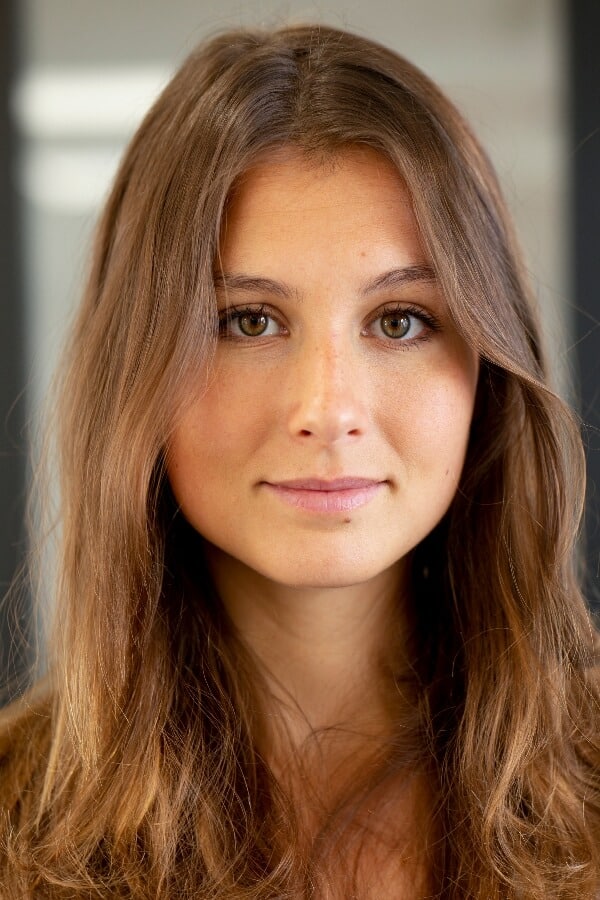 Chief of Staff to the CEO
Chloé
Morlaàs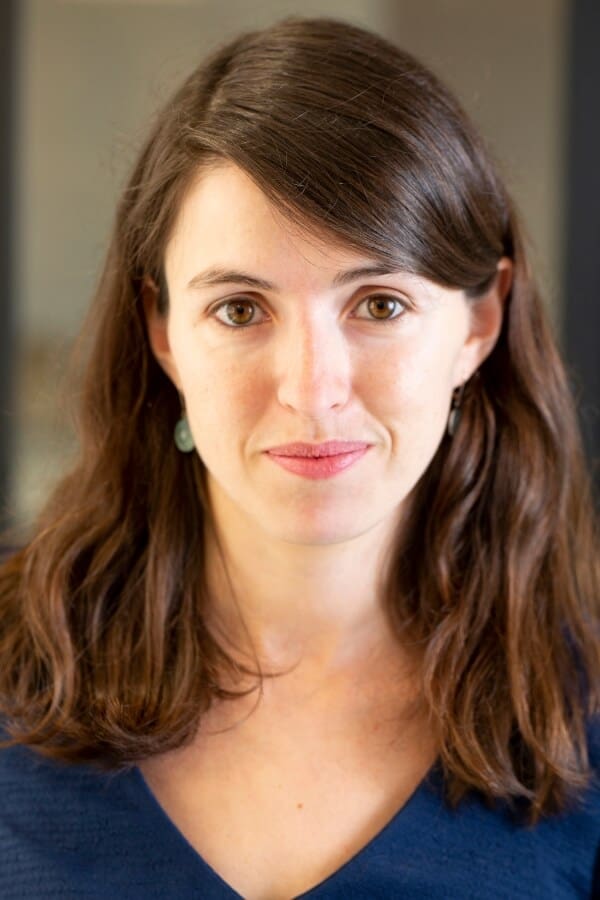 Finance Director
Elsa
Fernandez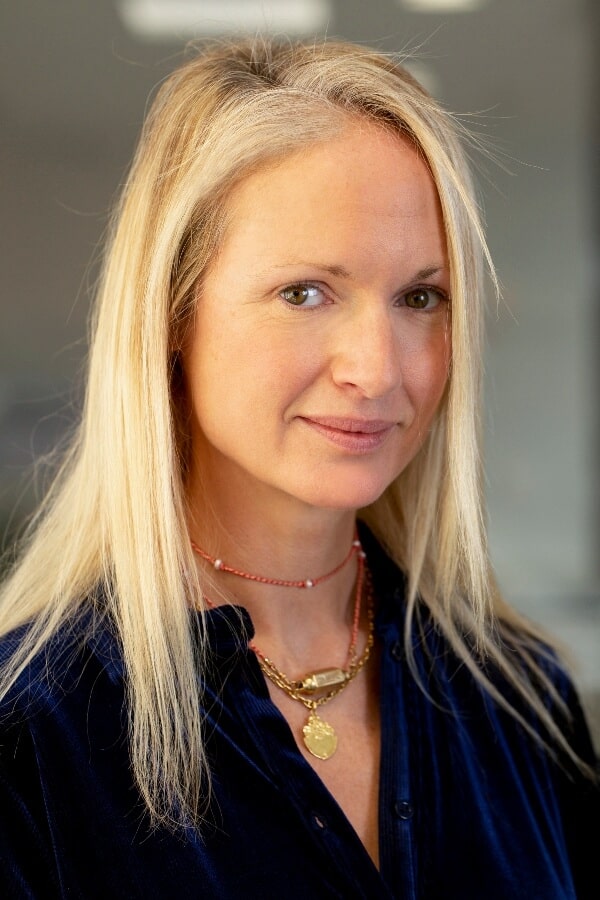 Head of Legal
Isabelle
Meyrier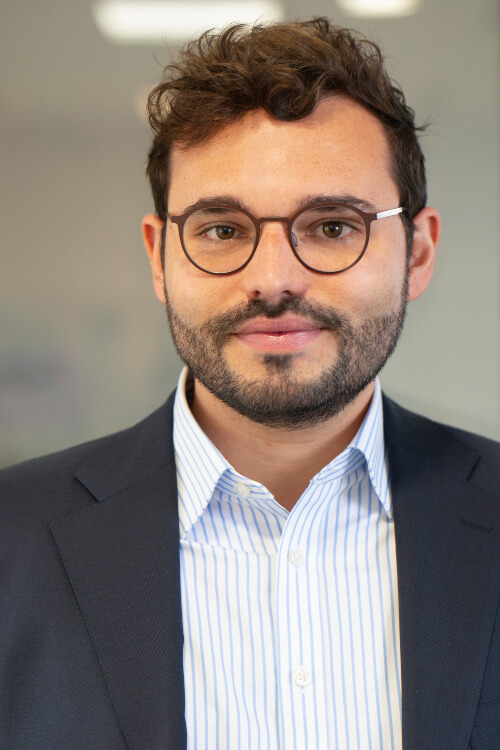 Head of Compliance & Risk (RCCI)
Evaldo
Bifulco Jr.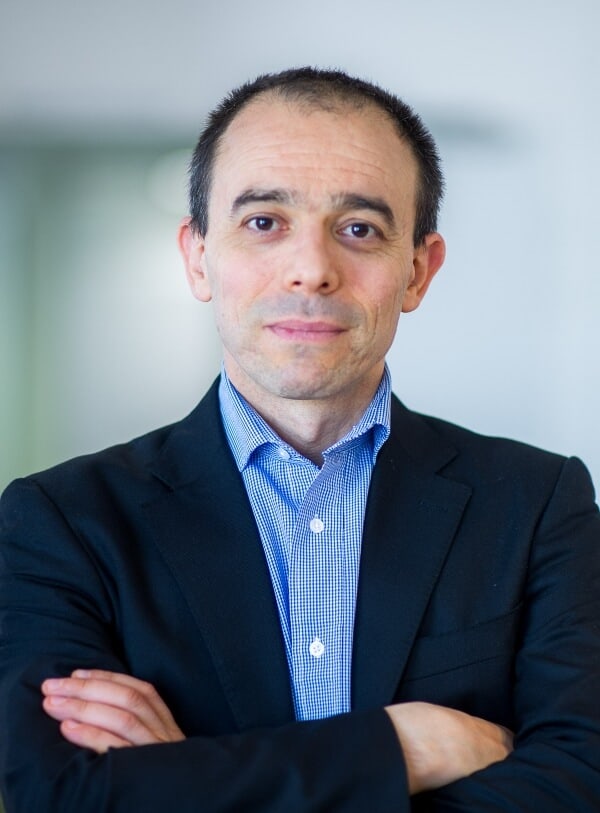 Chief Financial Officer & Chief Operating Officer*
Alain
Rougon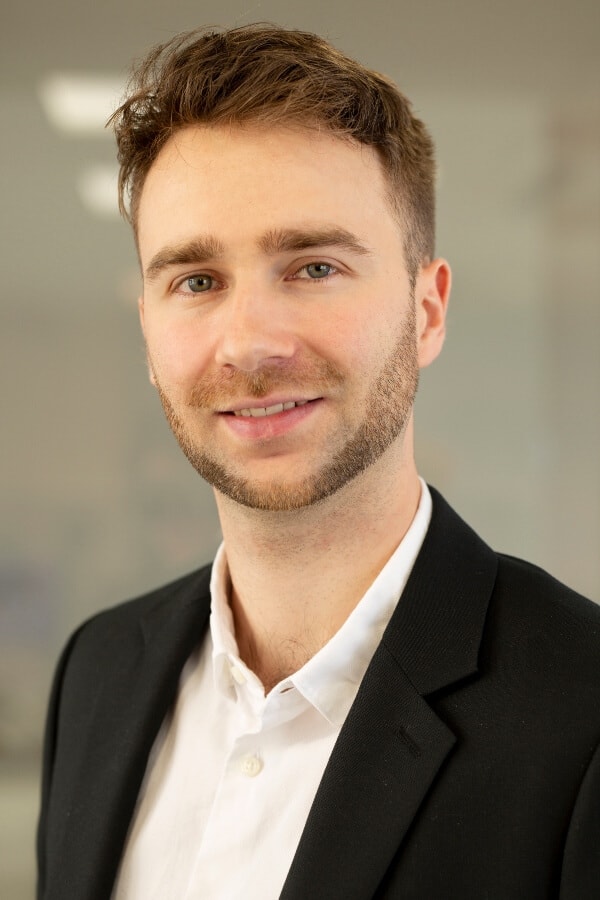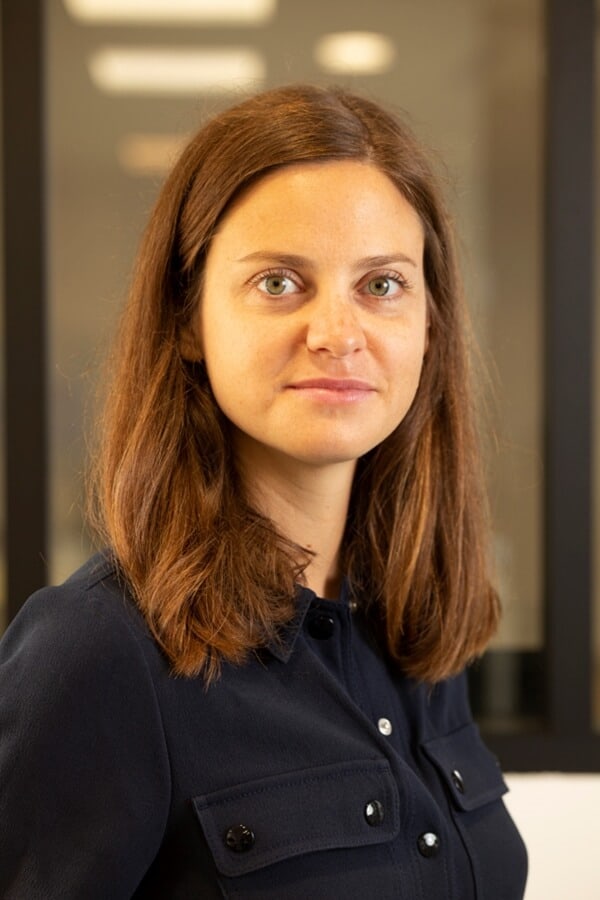 Associate Counsel
Charlotte
Formont
Junior Analyst
Pierre
Gaudeaux
Dr Rafaèle Tordjman, MD PhD, has been an investor in life sciences for almost 20 years. She joined Sofinnova Partners, a Paris-based venture capital firm, in 2001, as an analyst. She became co-leader and partner with €1.5 billion in assets under management, which she held until 2017.
Rafaèle has invested in and served on the boards of a number of life science companies, including DBV Technologies [DBV], Ascendis [ASND], Lysogene [LYS], MedDay, Enyo Pharma, Nucana Biomed [NCNA], Flexion Therapeutics [FLXN] and Preglem, before the company was sold to Gedeon Richter.
Prior to this, Dr. Tordjman worked as a physician and researcher in haemato-oncology. After five years working at the Paris University Hospitals as a medical doctor specialising in internal medicine and clinical hematology, she presented her doctoral thesis on Haematopoiesis and Angiogenesis, which she obtained in 2000. She then completed her post-doctoral work in immunology at INSERM, Cochin Hospital, and published in Nature Immunology among others. In 2002, she also completed a management training course at INSEAD.
In 2018, Rafaèle founded Jeito Capital, an independent investment company dedicated to biopharma/biotech to establish a model of continuous financing and to invest in the next generation of leaders in medical innovation. Jeito I raised €534 million ($630 million) in September 2021, becoming the largest independent European fund in Life Sciences.
To engage more women in the life sciences industry, in 2010 she founded the association W.I.T.H. (Women Innovating Together in Healthcare) that now has a global membership of 500 women representing the full chain of medical innovation. Please visit their website at https://with-association.com/.
In September 2020, she was awarded  Chevalier de la Légion d'Honneur, France's highest distinction, for her achievements. Prior to joining Sofinnova Partners, Rafaèle worked as a physician and researcher in haemato-oncology.
In July 2021, Dr. Tordjman was appointed by Agnès Pannier-Runacher, Minister Delegate for Industry and Franck Riester, Minister Delegate for Foreign Trade and Economic Attractiveness, under the high patronage of President Emmanuel Macron to promote the French Biopharma and healthcare innovation ecosystem among leading international players.
Dr. Tordjman has also been nominated in the 2023 Forbes "50 Over 50" selection across Europe, Middle East And Africa, spotlighting successful women who are reaching new heights in their industries.
Sabine Dandiguian is Managing Partner at Jeito Capital and has over 30 years of experience in the pharmaceutical and medical devices industry.
Sabine has in-depth operational and strategic capabilities, particularly in market access, innovative "business models" and management.
Prior to Jeito, she spent 20 years at Johnson & Johnson, in operational positions of increasing responsibility, notably at Janssen (Johnson & Johnson's pharmaceutical arm) as President France in 2005, then Managing Director  of European emerging countries, in charge of  Russia, Turkey, the Middle East and Africa. Three years later, she was promoted to Company Group Chairman, President Europe of Johnson & Johnson's medical business, managing  $3.5bn of turnover  and an international team of 4,500 people.
Sabine has been recognized as Chevalier de l'Ordre du Mérite, Chevalier de la Légion d'Honneur and is a member of the « Assemblée des 100 » of Institut Pasteur. She has been a member of W.I.T.H. (Women Innovating Together in Healthcare) since its creation.
Sabine graduated in Finance from ESCP Business School (Grande Ecole).
Rachel Mears is a partner at Jeito Capital and has over 20 years of transactional, operational, and legal experience in biotechnology and pharma companies.  She led Strategy and International Business Operations at Forest Laboratories, where she worked on the successful development and commercialization of more than 10 FDA approved drugs, including Lexapro®, Namenda®, Linzess®, Vraylar® and AvyCaz®, and spearheaded the company's integration with Allergan (then known as Actavis).   She also served as Chief Business Officer and General Counsel at Modern Meadow, a biotechnology company focused on sustainable materials and as Senior Counsel, Chief of Staff to PepsiCo's General Counsel. 
Rachel began her career as a patent attorney, first with Morrison & Forester and later Kirkland & Ellis, specializing in complex intellectual property strategy and litigation.  She serves on the Board of Trustees at Hackley School.  Rachel received her B.S. degree with honors in chemistry from Stanford University and her J.D. degree from NYU School of Law and is admitted to the US Patent Bar.
Dr Andreas Wallnoefer brings his extensive experience in growing business leadership positions, spending more than 25 years in the pharmaceutical and biotech industry, including 14 years in the Roche R&D executive leadership team.
Andreas serves on the Boards of Jeito I portfolio companies EyeBio, CatalYm and Corteria Pharmaceuticals.
He has important knowledge of the Life Sciences investment industry having had key roles in several successful product launches and as former General Partner Investor at BioMedPartners, a European Life Science Venture Capital firm, based Switzerland.
During his time at BioMedPartners, Andreas has been successful in developing innovative companies and has been board member of several European biotech, including Alentis Therapeutics, Azafaros, Noema, Tolremo, and Amal SA until its acquisition by Boehringer Ingelheim for $366mn two years post investment.
Andreas holds a PhD in Pharmacology from the University of Basel, degrees in Pharmaceutical Medicine and was trained as a clinical research fellow at the Centre of Human Drug Research at the University Hospital of Leiden, Netherlands. He also holds an Executive MBA from IMD Lausanne.
Over 20 years of international experience in the pharmaceutical and biotech sector.
Successful track record in fundraising, M&A, organisation build-ups, product launches, market access and commercialisation.
Previously CEO of PRegLem SA and now Chief Commercial Officer at Jeito, providing entrepreneurial and commercial expertise for the development of portfolio companies.
Ksenija is also a member of W.I.T.H. (Women Innovating Together in Healthcare).
More than 30 years of international Pharma experience in US & Europe. Proven Executive leadership in Strategy, global Business Development and M&A.
Over 10 years of Life Science Venture Capitalist experience in Biotech, Chairing Biotech Boards and securing successful financial exits.
Annette is also a member of W.I.T.H. (Women Innovating Together in Healthcare).
Experience in global drug development strategy, including a strong scientific, medical and regulatory expertise, especially in rare diseases.
10 years of experience at the European Medicines Agency, first as coordinator and then as scientific pediatric lead, including interactions with the FDA.
Medical Doctor Degree from Paris V University and MBA from Imperial College Business School in London.
More than 20 years in biomedical science in Europe, US & Brazil, including 7 years as Venture Capitalist in Europe at Sofinnova Partners.
Professor & Head of Research Unit & Department, at University of Sao Paulo.
Member of Scientific & Strategic Boards.
Implemented a compliance, internal control and risk framework within Private Equity firms and supported the top management with regulatory projects.   
Previously Head of Compliance & Risk (RCCI) at ODDO BHF Private Equity SAS for 4 years.
More than 7 years of experience in Compliance, Permanent Control, Risk and Period Control.
Masters degree in Compliance and Risk.
PharmD and ESSEC background. Followed by a 3 years master in chemistry (Paris Descartes).
Successful experience in development and launch of therapeutic biotech. 
Active member of multiple healthcare organizations.
He supported early-stage biotechs and medtechs with their development (fundraising, partnerships) and Pharmas with their corporate & startups programs.
Previously Manager of the Paris Brain Institute startup incubators with over 30 startups in portfolio and BD at a comprehensive cancer center.
PhD in Cell Biology from Institut Pasteur, BFC'15 INSEAD.
Master at ESSEC Business School (Grande Ecole) with double degree at London School of Economics (LSE) and specialization in Bioentrepreneuship.
Former experience in Healthcare consulting firm & Healthtech association.
Supported biotechs and medtechs in their financial and organizational structuring for fundraising, global growth and IPOs (Euronext, Nasdaq).
Previously Manager at EY with more than 7 years of experience in financial audit and advisory, specialized in Healthtech.
Master in Management & Corporate Finance.
Successful experience in Life Sciences Private Equity and Venture Capital after 5 years at Turenne Capital.
PharmD background followed by a Master in Biopharmaceutical Management (ESCP). 
Held several board member and observer positions in Biopharmaceutical companies.
Advised corporate and private equity companies on M&A, LBO and private equity deals, and more broadly on commercial and corporate law matters.
More than 17 years of experience as Counsel in Goodwin Procter LLP's Private Equity Group and at King & Wood Mallesons (ex SJ Berwin).
Attorney (Avocat à la Cour), member of the Paris Bar.
Advised private equity funds and corporates on LBO, M&A and growth deals.
More than 5 years of experience at Weil Gotshal & Manges.
Attorney (Avocat à la Cour), member of the Paris Bar.
Graduate of the London School of Economics (LLM degree in Corporate law) and Sciences Po Paris (Master's degree in Economic law and B.A.).
Previously conducted academic scientific research in France and in Japan for 5 years.
Successful research experience in a Nobel Prize-winning laboratory, published several research articles in high impact scientific journals.
PhD in Immunology, Master in Management of Biopharmaceutical companies from ESCP.
Alain is the Founding Partner of Prodensia, a company specialising in outsourcing financial management for investment funds, which was created in 2015.
Previously, Alain was Chief Financial Officer / Secretary General of investment funds for 10 years, after having spent 10 years in Audit in France and abroad.
Alain has been part of Jeito team since the beginning, participating to the firm's evolution since January 2020 as acting CFO. He brings his experience, his expertise and his resources to support Jeito's growth, coordinating the financial team's activities and managing the firm's structuring projects.
*External provider (Prodensia)
Pierre is Junior Analyst in the investment team at Jeito Capital.
Previously, Pierre was researcher at Imagine Institute and in a young biotech startup specialised in cell-based therapies, and financial auditor at PricewaterhouseCoopers, with a special focus on pharmaceutical companies and public research institutions. He is co-author of different research articles published in peer-reviewed journals.
Pierre holds an Engineer's degree from AgroParisTech, a Master of Science and a Ph.D. in Biotechnology and Biotherapy from Université Paris Cité and a "Science & Management" MBA of the Collège des Ingénieurs.
Before starting his doctoral program, Pierre was trained at Pasteur Institute and was a visiting student at the Massachusetts Institute of Technology.